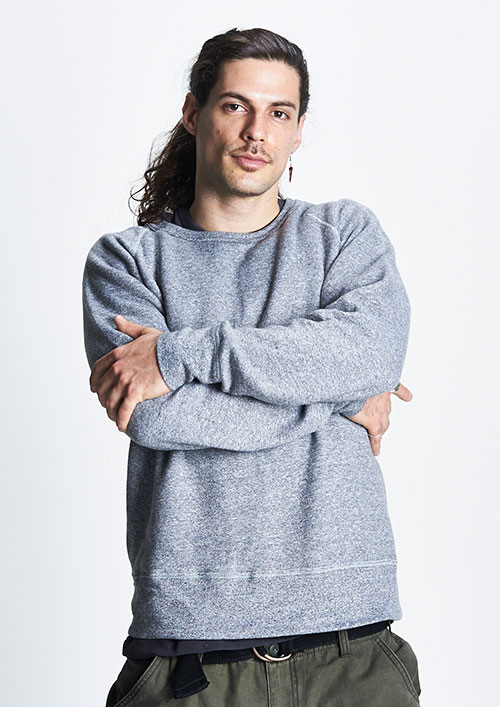 Full Step Saga | Ground illusionz: Marcelino Frost Flow DaCosta
Une version fran&ccedil:aise est pas encore disponible . Voir l'anglais à la place ?
Workshop Title
Full Step Saga
Workshop Description
Everyone has something to learn from the Hip-Hop creative process. It is one that embraces progress and delivers resilience. By acknowledging the value of its practice we can have a discourse around our stories related to who we are and why we are here. Hip-Hop culture has a versatile approach of utilizing arts for change and how artists can apply themselves not only has creators, but as human beings with an edge of creativity. Join nationally renowned Community Worker, Performer and Hip-Hop advocate, Marcelino DaCosta aka FrostFlow on an interactive journey that will inspire your creativity for a lifetime. What is your FULL STEP SAGA? How will you impact the 7 generations to follow?
Artist Bio
Professional street dance & community arts educator Marcelino DaCosta, also known as Frost Flow, has been a practitioner and advocate of Hip-Hop culture since 1998.

He is the founder of the world-renowned GROUND ILLUSIONZ Hip-Hop Art Collective based in the Greater Toronto Area of Ontario, Canada & expanded internationally to Taiwan & Japan.

Frost's signature style of B-Boying comes across in his social contributions. Using a distinct, Hip-Hop style of pedagogy that emphasizes grassroots movements and social agency through artistic-cultural expression, Frost shares knowledge about health, wellbeing, and self-empowerment. Through continual effort and inspiration, Frost represents a definitive essence of his craft, while bridging generations for unification and progressive education.

This year, Frost shared his "Full Step Saga" vision, craft and culture as a TEDx speaker for Vancouver's "ID" production 2015. He is a national ambassador, local leader and supporter of many grassroots initiatives, including: The Word Project (2004), Behaviour Arts Fest (2009-2014), R.H.Y.T.H.M. & Let Go Expo (2011), and Share Our Spirit (2011-2014) & STORYTiME Japan (2015).

Frost currently works for the City of Mississauga, UNITY charity, Blue Print Pathways & is focused on his independent Art Education project — FULL STEP SAGA.
Artist Website
FullStepSaga.com
Artist Email
Fullstepsaga@gmail.com