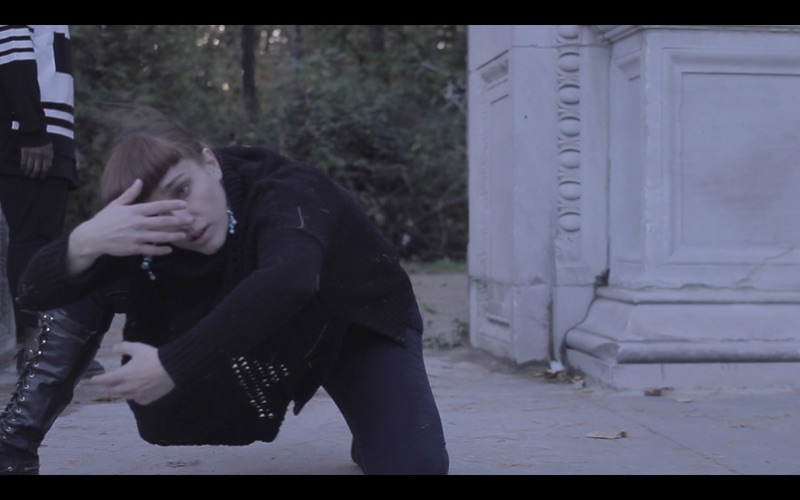 Alias Dance Project: Lauren Cook
Une version fran&ccedil:aise est pas encore disponible . Voir l'anglais à la place ?
Workshop Title
Alias Style
Workshop Description
Sequences for this class are influenced by urban dance movement forms, including but not limited to Breaking, House, Popping and Waving. Exercises will integrate these styles into formal structures on the floor, standing in the centre, and across the floor. Through the exploration of momentum, resistance, impulse, power and stillness, students will gain an understanding of how they can connect themselves to their environment and to each other. This class gives students the tools they need to understand how their individual body moves and how to push their physical limitations.
Artist Bio
Lauren Cook (BFA) is a Toronto based dance artist and is the Artistic Director of Alias Dance Project. Cook's work has been presented in festivals, performance series and Alias Dance Project productions across Ontario.

In October 2013, Cook was nominated and awarded emerging artist of the year, at the Soul Pepper Dance awards. During this residency her creative choreographic partnership with artist Troy 'Whiplash' Feldman was born. Currently, Cook and Feldman are working on a new work, generously supported by the Toronto Arts Council, while concurrently working in creation on a new commission with choreographer Hanna Kiel. Both are set to premiere in a double bill in 2016.

Over the last 3 years Cook has been researching and working on creating her own movement system. She has been invited to teach her program regularly at Ryerson University and has been a guest teacher for CCDT, YMI, York University, various high schools across the GTA, numerous Professional Training Workshops and for educators through TDSB, CODE and York University.

Cook's movement vocabulary is broad, ranging from street dance to classical form. Her approach to directing and guiding movement and to mentoring young creators is through the lens of athleticism and individuality.

She encourages young artists to find clarity, to articulate what they want to say and what they would like to see. Bringing their 'ideas' to physical form, encouraging them to accept themselves and what they have to offer.
Artist Website
www.aliasdanceproject.com
Artist Email
lauren@aliasdanceproject.com