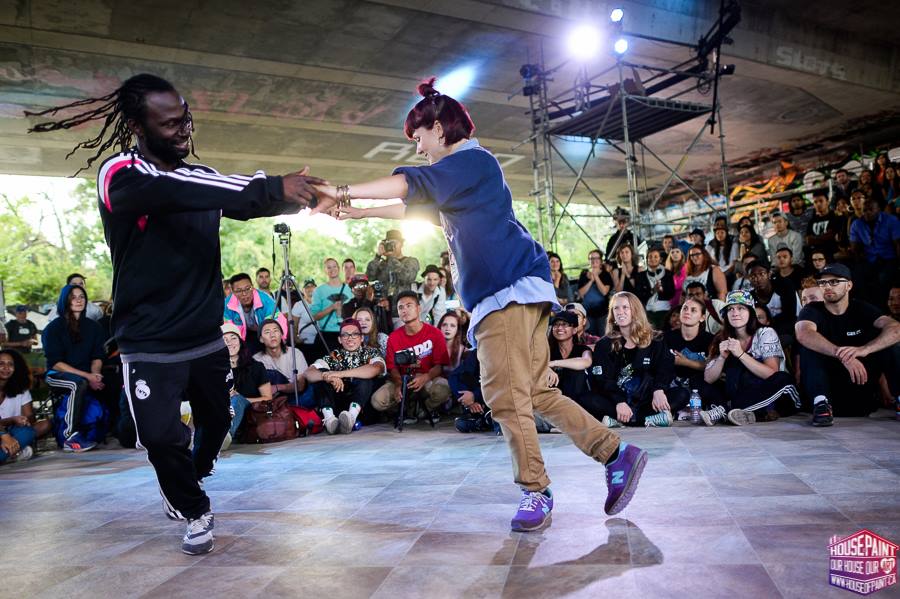 Bboyizm: Yvon Soglo
Dance Style
Hustle
Workshop Title
Hustle
Workshop Description
A unique three-count partner dance danced to four-count music, Hustle originated in urban clubs in the 1970s. From its inception, Hustle fused elements of various dances including Latin and disco, and was heavily influenced by popular music of the time, creating a unique social dance. To this day, Hustle is continuously evolving and is one of the few social dances born and cultivated in the U.S. Crazy Smooth is part of the resurgence of Hustle in North America and Europe. Come learn this dynamic partner dance from the b-boy who brings a unique street dance aesthetic to Hustle, and find out why it is captivating today's youth and street dancers around the world.
Artist Bio
Dancing since 1997, Crazy Smooth is one of Canada's top street dancers, performers, choreographers, instructors, judges, and community leaders. He is the founder and artistic director of Bboyizm, an award-winning street-dance company that has been instrumental in the preservation and proliferation of street dance in Canada and internationally.

He was the first b-boy to obtain a Canada Council grant to hone his art and is the recipient of numerous awards, including the Diamond Jubilee Award (2012), the Urban Dance Generation Choréart Trophy (2008), the Most Valuable B-boy Award at Kings of New York (2006), and the Absolute Canadian B-boy Award at Cypher North (2005). He has performed, taught, coached, and judged competitions in cities and events throughout North America and Europe.

In 2004, Smooth founded Bboyizm and the company has successfully brought authentic street dance into the professional theatre setting. Three of his full length creations -- The Evolution of B-boying, IZM, and Music Creates Opportunity -- have toured throughout Canada. The company has been nominated for a Dora award (2012), and won both the Atlantic Presenters Association Touring Performers of the Year Award (2013) and the Ontario Presenters Network Emerging Touring Artist of the Year (2012).
Artist Website
bboyizm.ca
Artist Email
crazysmooth@gmail.com