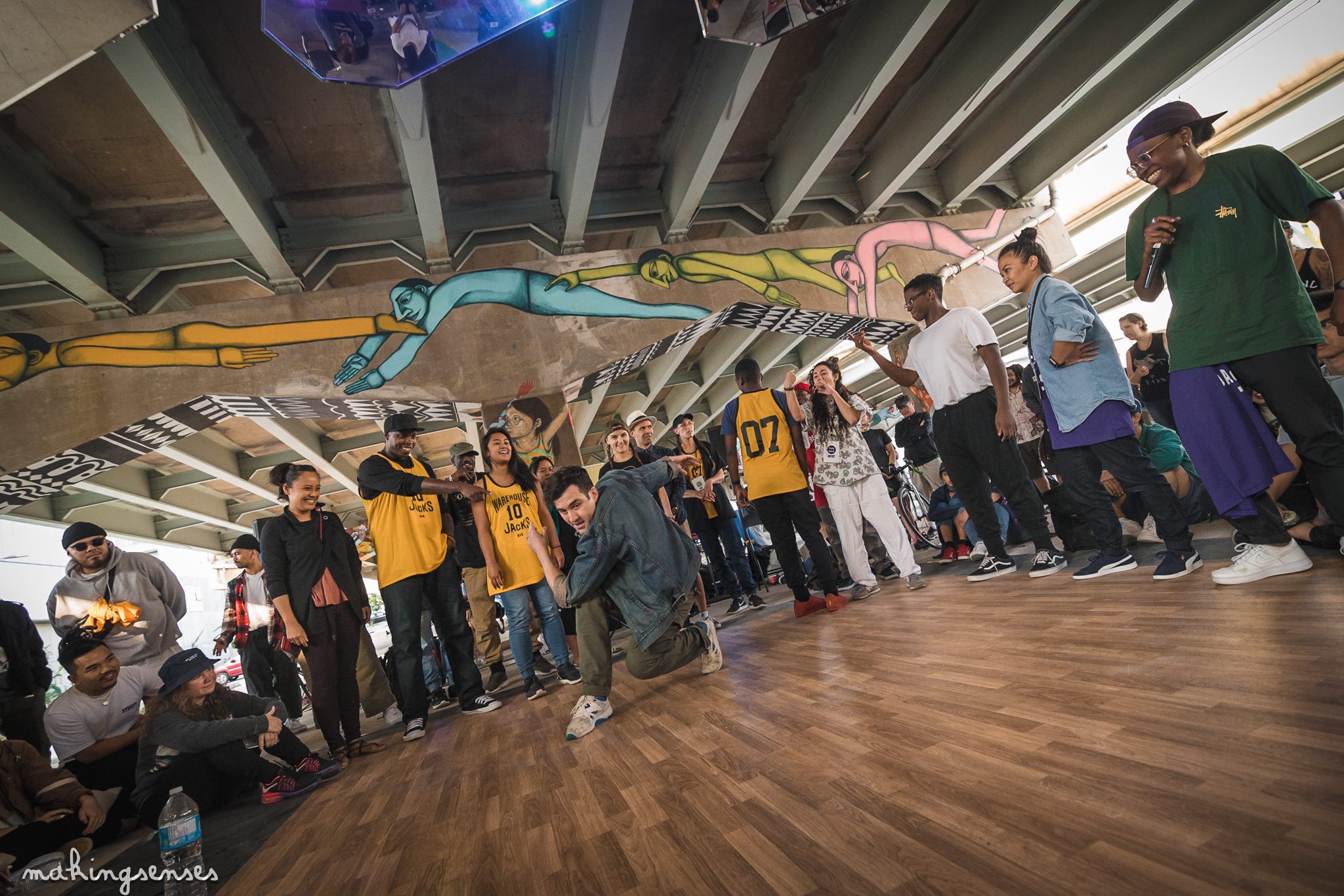 Troy Feldman
Dance Style
Contemporary Street Dance
Workshop Title
Street Flow
Workshop Description
A mixture of freestyle street dance (house dancing, breaking, social dances) with a strong contemporary aesthetic. This workshop also explores cinematic movement (creature and sci-fi) and movement inspired by nature.
Artist Bio
Troy is a Toronto based choreographer, dancer, parkour artist, acrobat, actor, stuntman and puppeteer.

Within the street dance community Troy is known for his unique brand of free style movement combining breakdancing, free running, acrobatics, contemporary and house dancing. A self-taught dancer, Troy is part of various crews including house groups (Warehouse Jacks), breakdance groups (Albino Zebras, Supernaturals, ABS Crew, Conscious Souls), and was an original collaborator with the urban dance company, Gadfly. His dancing has taken him across Canada, the United States and Europe both as a performer and a competitor in breaking competitions.

Troy is a choreographer with Alias Dance Project, most recently co-creating work in Through Your Eyes and Alias Animates Todmorden Mills.
Artist Email
bboytroy@hotmail.com