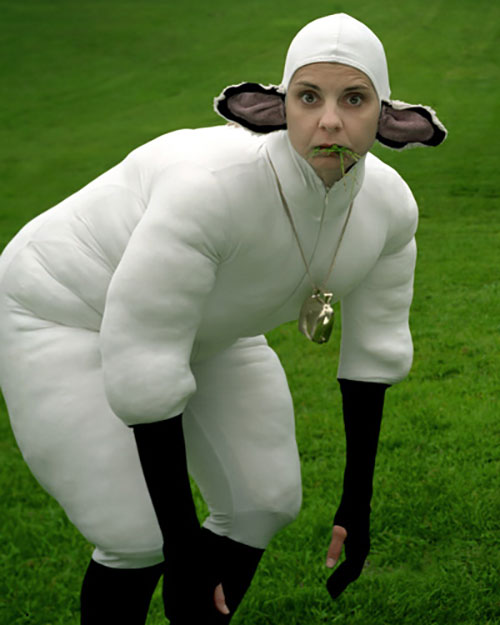 Sylvie Bouchard
Dance Style
Repertoire
Workshop Description
This workshop will be two fold and will focus on: (1) creating movement material (2) how to make movement material relevant or in sink with the idea you are working with, researching, or trying to express. The purpose of the workshop is to help students build awareness around the creative process and the journey from the beginning of creating a dance piece to when an audience receives the work. Workshop participants will be asked to play the role of both creators and audience members and will converse about what they see or feel from material presented to them by other classmates.
Artist Bio
Originally from Montréal, Sylvie Bouchard has performed nationally and internationally with Kaeja d'Dance, Winnipeg Contemporary Dancers, Dancemakers, the Toronto Dance Theatre, the Houston Grand Opera and the Vancouver Opera. She has worked with many independent choreographers and was nominated for a Dora Mavor Moore award for best performance for her solo Cassiopeia. In 1997, Ms. Bouchard formed CORPUS with artistic partner David Danzon. Since then, she has been creating, performing and touring the Company's work nationally and internationally.

Sylvie Bouchard created Dusk Dances in 1993 as an offsite event for the fringe Festival of Independent Dance Artists (fFIDA). She presented her work The Landing at the inaugural event, and has since created four works with Mr. Danzon specifically for the event -- A Flock of Flyers, Carousel, Rendez-Vous and Les moutons. She has curated and co-produced the event for the Canada Dance Festival in Ottawa; the Dancing on the Edge Festival in Ottawa, and programmed the highly successful 10th anniversary season in 2004, which visited 6 regional Ontario communities. Since 2006, Dusk Dances embarked in a new touring venture, deepening its ties with communities throughout Ontario.
Artist Website
www.bouchardanse.com