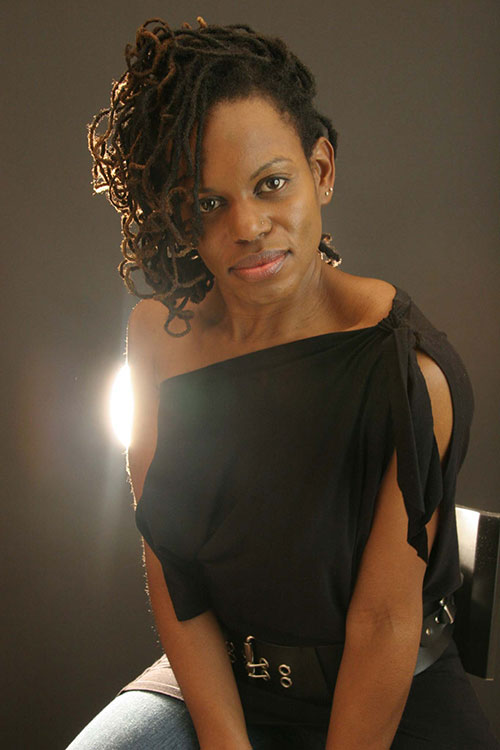 Sharon Harvey
Dance Style
African
Workshop Description
A whole body dance form exploring rhythm, timing and playing with body isolations within the traditional and contemporary form.
Artist Bio
Sharon Harvey has been a constant face in Canadian dance scene as a performer, educator and advocate of injury free dance conditioning. She is a pioneer instructor of Conditioning for dancer as a licenced BalleCore specialist, certified Pilates and CI- training instructor (Conditioning through Imagery) in Toronto. She has taught at Ballet Creole Professional Training Program, Oakville professional training program, St Lawrence College Music Theatre Department and workshops within Dance studios throughout Ontario and Caribbean. Her extensive involvement with the Regional Arts program in the Toronto, Halton Peel, and York Board of Education's dance curriculum and continues to be a mutual sharing of inspiration and growth. The Key to the vitality of what she does is her radiant energy, her passion for process of internal/external work of the body and her meticulous approach to the creative process. She is a native of Toronto and graduate of York University with a BFA in dance and is currently pursuing her Masters degree in Choreography and Dramaturgy. She is a member of Healthy dancers Canada and also Dance immersion where she continues to work with independent artist and companies as an outside eye, trainer and movement dramaturge. Sharon has performed in various works with talented Choreographers and companies like Ballet Creole, Canboulay Dance, Azaguno dance that have groomed her independence as an artist. She aspires to uncover stories untold, strengthen the athleticism and artistry of contemporary dance and encourages the empowerment and presence of the female voice. Sharon is currently researching the choreographic process through costuming.