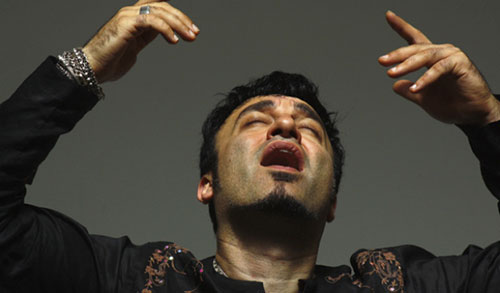 Sashar Zarif
Dance Style
Roots
Workshop Title
Referencing the Roots, The world of body and the world of words intertwined
Workshop Description
This workshop explores the connection of Movement (body) and thought (mind) using traditional dance exercises and theories (mostly in form of oral literature) from Azerbaijani, Persian, Central Asian traditional, Sufi and Shamanic Dance Rituals. Based on the belief that of "words as a replacement for the physical body," these exercises "Tangible and intangible", "Thought, target, and action", and "Attention, Intention, and dedication".
Artist Bio
Sashar Zarif, BFA, MA, Multi-Disciplinary Artist / Educator / Researcher Founder-Artistic Director of Dancers for Peace, SasharZarifDanceTheatre, and World Dance Course Director at York University. A member of board of directors of DanceOntario, dance committee of Toronto Arts Council and Canadian Alliance of Dance Artists, Sashar teaches and performs worldwide, and worked with such internationally acclaimed artists as Alim Qasimov and Nanjid Baatar. Recipient of numerous award including the TIDF Paula Citron Award for a collaborative work with renown choreographer Holly Small. He has been conducting ethnographic research in Central Asia and Middle East for over a decade.
Artist Website
www.sashardance.com