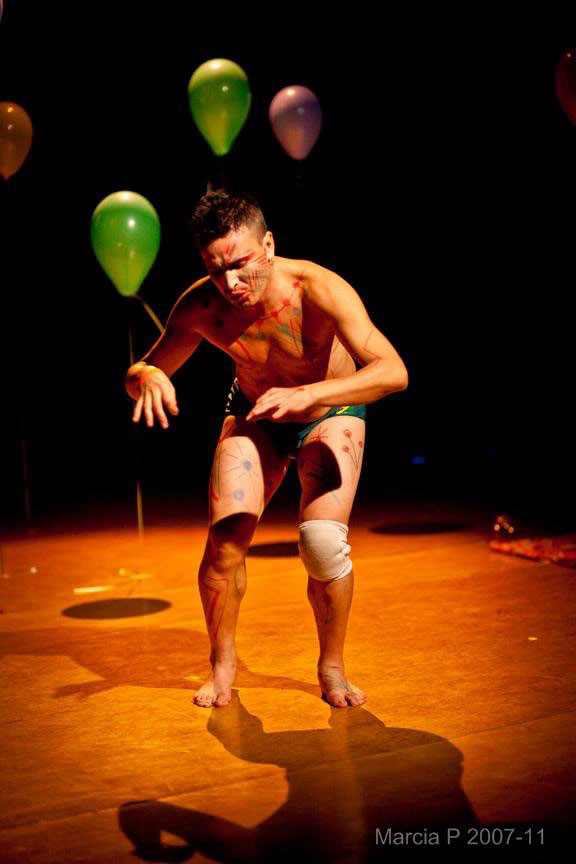 Newton Moraes Dance Theatre: Newton Moraes
Dance Style
African Brazilian Dance
Workshop Title
Finding Your Voice
Workshop Description
"Finding Your Voice" Expressing emotions, feelings, cultural heritages, masculinity, femininity, through chanting and movements inspired by Newton Moraes guidance! He wants to explore some possibilities through imagery and kinetics with the participants at the workshop, focusing on many ideas and conversations he has had with his mentor choreographer and dancer Jean Sasportes of Pina Bausch Wuppertal Tanz theater from Germany and his spiritual leader Mae Cleo de Oxum Panda.
Artist Bio
Newton Moraes is an alumnus of The School of Toronto Dance Theatre and a renown dance teacher in Toronto for more than twenty five years. He teaches African Brazilian, Brazilian and contemporary dance forms in Canada and abroad offering masterclasses in many schools, festivals, and dance companies such as: Ballet Creole, COBA, Kashe Dance and Free Flow Dance. He is the founder, artistic director and choreographer of Newton Moraes Dance Theatre which has toured in Canada, USA, Cuba, Germany, Colombia and Brazil. He was a board member of Dance Ontario and jurist for the Summerworks Festival and is a jurist for the Dora Mavor Moore Awards. His mentors are Jean Sasportes from Pina Bausch, Danny Grossman, Mae Cleo de Oxus Panda.
Artist Website
www.newtonmoraesdancetheatre.com
Artist Email
newton@newtonmoraesdancetheatre.com