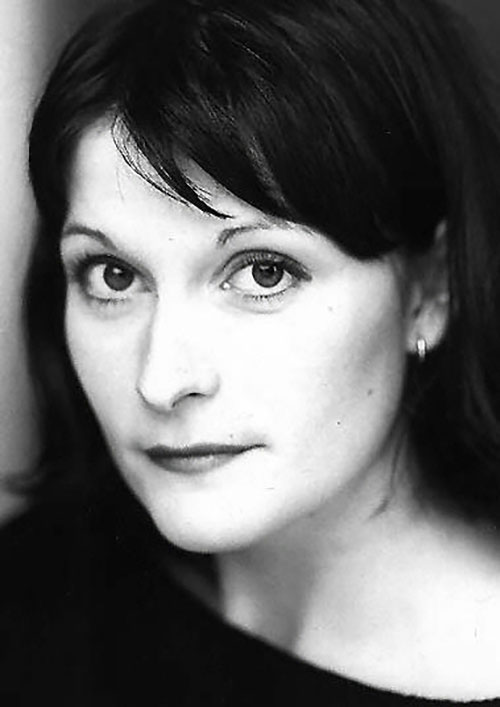 Meredith Thompson
Dance Style
Repertoire - Danny Grossman
Workshop Description
In this workshop, Grossman dancers Eddie Kastrau and Meredith Thompson will teach fundamental principals of modern dance using vocabulary and excerpts from Danny Grossman Dance Company repertoire. In the words of dance critic, Max Wyman, Danny Grossman's choreography displays "a well-developed sense of good-natured fun and witty frolic, an angular disjointedness, and an arresting physicality ... There's something of the circus, of folk entertainment, of street movement, in [Grossman's] work - a grassroots innocence that gives a direct, uncomplicated impact and accessibility to his dances." Participants will be given the opportunity to experience this unique physicality and versatility of the repertoire. As training material it is appropriate and beneficial for anyone from introductory dance students to dancers ready to enter the professional world.
Artist Bio
Meredith Thompson first began leaping about in her hometown of Huntsville, Ontario before moving to Toronto to continue her studies and dance training. In 2000 she graduated from York University with a B.F.A. (Dance) and a B.Ed. This year marks her sixth season appearing as a dancer with the Danny Grossman Dance Company, performing in a number of Mr. Grossman's signature works, as well as that of David Earle, Anna Sokolow, Paul Taylor, and the Clichettes. Over the years she has also played an integral role in the development and delivery of the Company's educational programs and more recently she has found herself in the role of rehearsal director for the staging of Grossman works at various dance training institutions. Meredith has also had the great pleasure of working with Dancetheatre David Earle on many occasions, dancing in both new works and the revival of some of Mr. Earle's classics. Independent dance endeavours have brought her together with Allison Peacock, Patricia Beatty, Seika Boye, CORPUS, Denise Duric, Janet Johnson, Barbara Lindenberg, Lydia Wagerer, and others. Fond of teaching and young people, Meredith has also worked extensively as a teaching artist with the Toronto District School Board and is currently on faculty at George Brown Dance and Canadian Children's Dance Theatre.