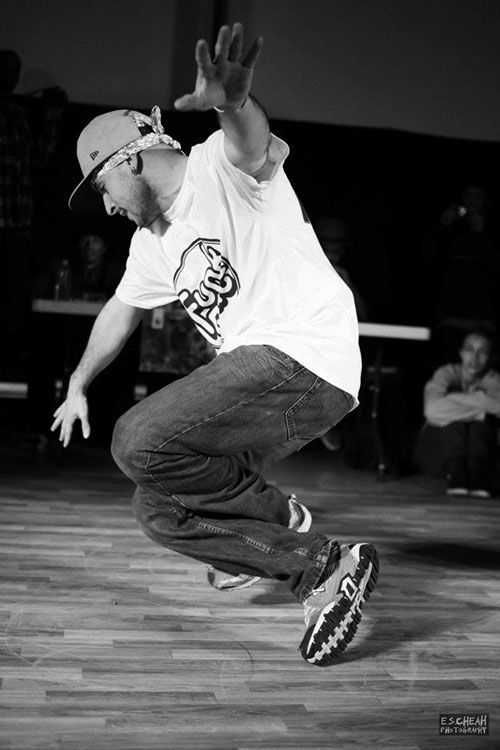 Mariano Abarca
Dance Style
Street Dance - Hip Hop
Workshop Description
Hip Hop is a combination of the Funk Styles of Popping and Locking, B-boying (Breakdance), Old School and House. Examples in the foundations of hip hop will be explained in the session. It is constantly evolving as an artform and is now quickly becoming the industry standard. The workshop will demonstarate style, isolations, fluid movement, musicality and execution. Bring your baggy clothes and get ready to sweat!
Artist Bio
Mariano Abarca is an extraordinary instructor, enthralling performer, and an accomplished choreographer. Mariano's passion for dance was cultivated at an early age when he was exposed to salsa, meringue, and cumbia. His appreciation of dance, inspired him to study alternative styles of dance - hip hop, b-boying, popping and locking. As a teacher and choreographer, Mariano has been working in Toronto in excess of ten years. His incredible musicality, his remarkable experiences as a performer, his knowledge of the history and growth of hip-hop in Canada, and his willingness to share all that he knows with his students, make him a rarity in the world of hip-hop. His dancing abilities, combined with his passion for teaching and choreographing, render him one of the best instructors in North America. Remarkably, he was provided the exceptional honour of performing for the Prince of Wales.