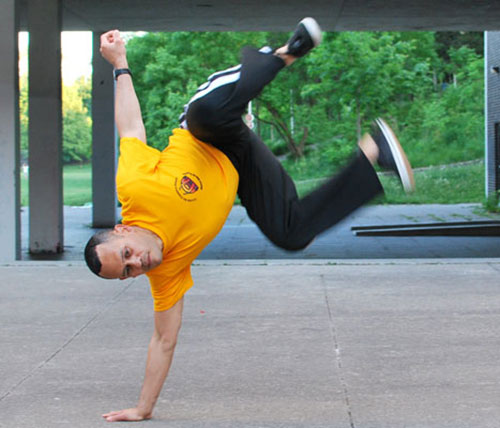 Marcio Mendes
Dance Style
Capoeira
Workshop Description
Of Brazilian origin, capoeira is a blend of martial art, sport, dance, culture and philosophy. Through its emphasis on community harmony, it promotes constructive, non-violent assertiveness and flexibility, strength, grace and balance. Improve fitness, develop confidence and enjoy the healthy energy of capoeira.
Artist Bio
Born in Macapa-AP, and grew up in Belem (Amazon Region) Brazil. Marcio's first contact with Capoeira was as it is for many Brazilians, on the street, in a spontaneous way, without structure, that is to say, without a master to guide him. At age 17, he met Mestre Bezerra, recognized as the responsible for establishing Capoeira in the states of Pará and Amapá in Brazil and the man who would become his Mestre. After 5 years, Márcio started giving classes at the University of Pará, under Mestre Bezerra's supervision. In 1999 Márcio moved to Canada and founded Muiraquita Capoeira School. Marcio has given classes in various countries including England, France and Portugal and has given workshops and presentations throughout Canada. He currently teaches Capoeira at the University of Toronto, York University, Toronto's West End YMCA. In 2006 he started his Master Degree at York Universtiy. He is now associated with Ache Brasil Capoeira in Vacouver and leads the movement to unify Capoeira by creating a Canadian Capoeira Association.