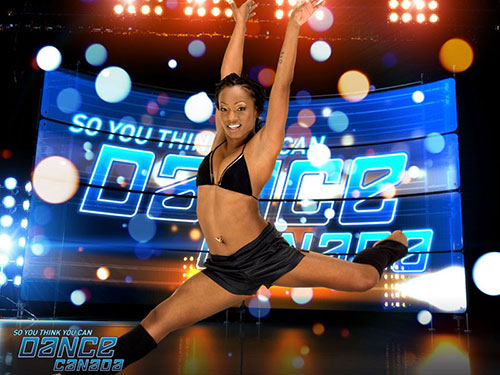 Lisa Auguste
Dance Style
Jazz
Workshop Description
(From Wikipedia) Jazz dance was developed in the United States by African-Americans in the early part of the 20th century. It drew on African rhythms and techniques that isolated various parts of the body in movement. The name was first used during World War I, and by the 1920s jazz had been taken up by general society. Its presence in film, on television and on Broadway provided a large and enduring audience.
Artist Bio
Lisa Auguste was bitten with the dance bug early. She started dancing at the age of three, training in jazz, tap, ballet, acrobatics, hip-hop, modern and contemporary. She considers her commitment and love of dance as her biggest accomplishment, and she's determined to always keep dancing. "I have not stopped, can't stop, won't stop - I'm still evolving. Lisa is a graduate of Cardinal Carter Academy for the Arts, and the Canadian Aesthetics Academy. Currently living in Rexdale, Ontario, Lisa is excited to represent her community ""with poise and grace."" Upon learning she made it into the So You Think You Can Dance Canada Top 20, Lisa couldn't help but feel "sheer joy, relief and the anticipation of a new beginning."