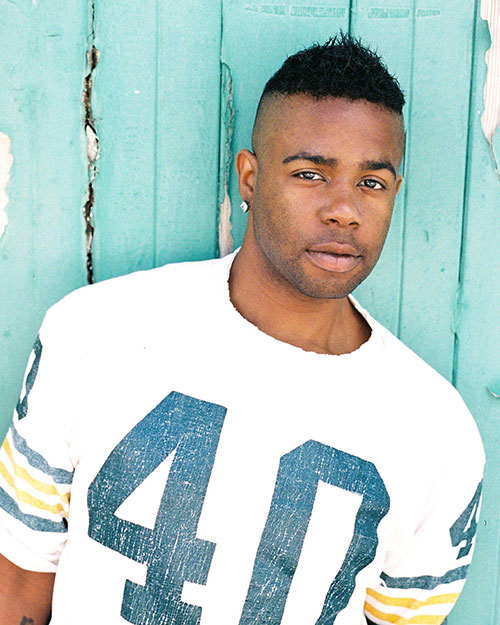 Leon Blackwood
Dance Style
Jazz - Funk
Workshop Description
(from Wikipedia) Jazz dance was developed in the United States by African-Americans in the early part of the 20th century. It drew on African rhythms and techniques that isolated various parts of the body in movement. The name was first used during World War I, and by the 1920s jazz had been taken up by general society. Its presence in film, on television and on Broadway provided a large and enduring audience.
Artist Bio
Dancing professionally since the age of 15, this self-taught dancer/choreographer has made an impact on the Toronto dance scene. Leon was first featured as dancer in the Universal Motion Picture Movie "Honey" starring one of Hollywood's A list actress' Jessica Alba, Mekhi Phifer, Lil' Romeo and Missy Elliott. His other film and television credits include "How She Move", BPM TV's Urban Groove, BPM TV Presents; A Choreographer's Ball, Disney's High School Musical Commercial, and Cadbury's Swedish Berries Commercial. Leon was also one of 3 handpicked choreographers to compete for a mentorship by choreographer to the stars Jamie King, on the Life Network's hit show "Making It Big", which also aired on the Oxygen Network in the USA.

Since then Leon has moved on to work with some of the most influential choreographers in the business. He has assisted and/or choreographed for artists such as: Jully Black, Denosh, Danny Fernandez, Skye Sweetnam, Robbie Blake, and Keshia Chante just to name a few. At the age of 19, Leon created a dance and entertainment company called Nu-Limit Entertainment, through which he handpicked some of Toronto's most raw and undiscovered dancers and has trained them to become the most sought after dancers in Toronto. Although Leon has been in the industry a short time his vision and commitment to his craft will take the dance industry to new heights.