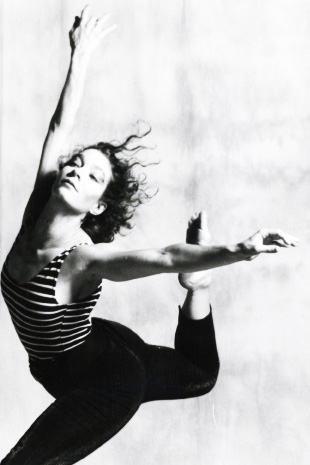 Julia Sasso
Dance Style
Creative Process
Workshop Description
In SRT we cultivate letting go of unnecessary holding in our physical selves; letting go of stress, preconceptions and fears of awkwardness to rediscover our natural grace, alignment, flexibility and imagination. SRT integrates technique with creative process through guided imagery, music and hands-on partner studies. The class atmosphere is gentle and safe allowing the individual to proceed at their own pace, in their own way. As well as enhancing strength, suppleness, efficiency, availability, and freedom, SRT catalyzes one's own process, whatever that may be. It is an experiential, intuitive approach and utilizes imagery as a powerful tool for transformation.
Artist Bio
Julia Sasso is a choreographer, performer, master teacher and Artistic Director of Julia Sasso dances Recognized as one of the foremost dance artists in the country. (The Dance Current) her work reveals an artist in full command of her talent; one of perhaps a dozen contemporary modern dancers in Canada who is simply breathtaking in motion. (The Ottawa Citizen). She performed internationally with Toronto's Dancemakers (1984-2000) and was the company's Assistant Artistic Director and principal teacher for a dozen years. Ms. Sasso has created more than 50 original dance works including choreography for feature film, television and theatre. Her work has been commissioned and presented throughout Canada, in the United States and in Europe.
Artist Website
www.juliasasso.com