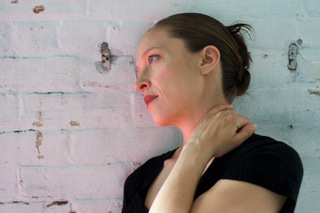 Jessica Runge
Dance Style
Composition
Workshop Title
Unforeseen Developments: Ingenious Dancing, Brilliant Choreography -- Improvised!
Workshop Description
This workshop will focus on two aspects of improvisation: spontaneous movement innovation and instant composition. Class will begin with a warm-up that tunes the body and mind, preparing participants to be both creative and physically virtuostic. The class will progress through a series of exercises that hone solo and duet improvisation skills. Class will culminate in group-work. Open to all levels.
Artist Bio
Jessica Runge is a Toronto-based freelance dancer, choreographer, and teacher. She received her professional training at the School of Toronto Dance Theatre, and danced with the Toronto Dance Theatre for seven years. She has toured internationally in works by a number of Canadian choreographers, including Peggy Baker, Peter Chin, Maxine Heppner, and Christopher House, and is also recognized for her own choreography. Runge teaches movement workshops and master classes to professional dance artists, elementary school, high-school, and university students, and adult beginners. She is a recipient of the 2005 K.M. Hunter Award in Dance, and has been nominated for three Dora Mavor Moore awards for her performances and choreography. Runge also holds a B.A. with high distinction from the University of Toronto.
Artist Website
www.jessicarunge.com