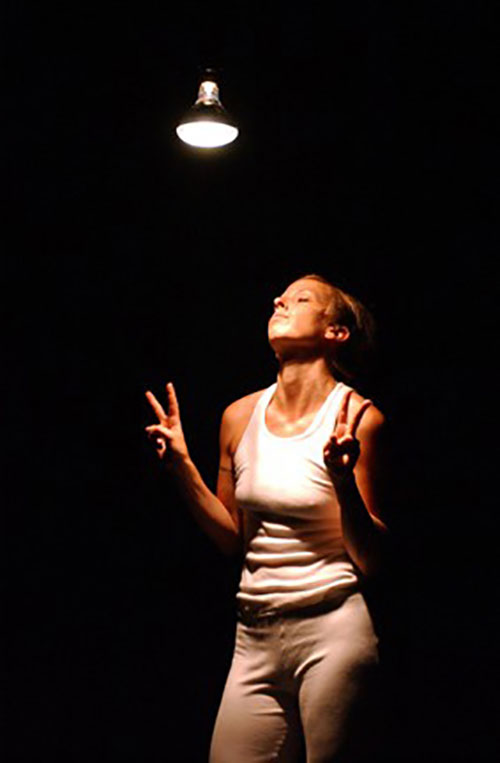 Jenn Goodwin
Dance Style
Composition
Workshop Description
Workshop information is not currently available for this artist.
Artist Bio
Jenn Goodwin's style is witty, sensuous and charged with physical emotion and energy. She investigates contemporary popular culture married with personal stories and creates not only dance, but also space- an environment in which dance and theatre collide, crash and beautifully explode. Her dance and film work have be shown all over Canada as well as New York City, Brussels, Amsterdam, France, Greece, and the United Kingdom. She also programmes dance and performance for the City of Toronto -Special Events, The Drake Hotel and Harbourfront Centre.