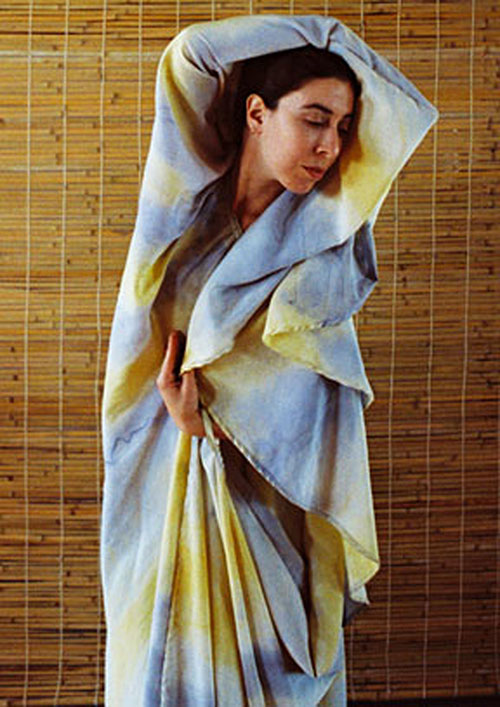 Janice Pomer
Dance Style
Composition
Workshop Description
This improvisation based choreographic workshop is designed to develop ones personal movement vocabulary and choreographic eye. Through a series of improvisational structures participants discover new and unexpected ways to manipulate time, shape, space, motion and energy. These discoveries become the foundation for creating short choreographed sequences which will be manipulated even further. Ones internal awareness and external sensibilities evolve with the choreography. Dancers will come away from the workshop with a deeper understanding of how to turn simple movements into powerful and dynamic choreographic material. Dancers of all levels of ability are welcome. The only requirement is a sense of adventure and a willingness to go beyond the technique you know. Dress: Bare feet.
Artist Bio
Janice Pomer has taught and performed in the fields of dance, music and theatre since 1976. Janice and percussionist/composer/sculptor Barry Prophet specialize in multi-disciplinary performance work incorporating an array of unusual sounds and images: The Glass Box & Transparent Tone Arch - sound sculptures containing over 100 micro-tonally toned glass notes, the Bamboo Quiver - a wearable sound sculpture made out of 50 bamboo poles, and 'Synthecycletron' a bicycle generated synthesizer (on display at the Toronto Island, June - September 2007).

Janice's book 'Perpetual Motion, Creative Movement Exercises for Dance and Dramatic Arts' (Human Kinetics USA 2002) has been praised by dance and theatre artists and educators from around the world. Her upcoming book explores an inter-related arts approach to dance composition and will be available internationally through Human Kinetics USA in 2008.