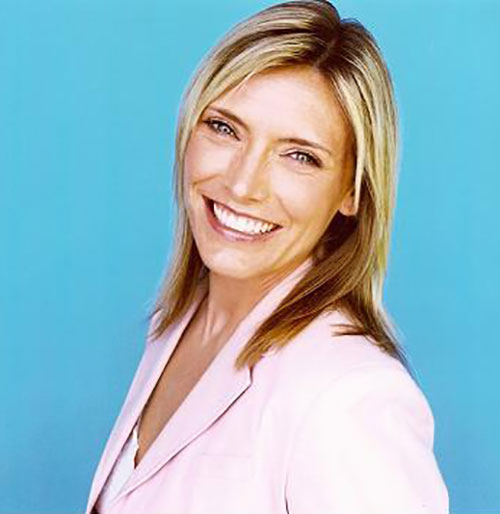 Faye Rauw
Dance Style
Jazz - Lyrical
Workshop Description
Join Faye Rauw in a fusion of lyrical meets jazz meets contemporary meets, "let's just have fun!!" Class will commence with a warm-up, moving into progressions across the floor and highlighted with a "style driven combination". Individuality is greatly appreciated and accepted. Come and join me for a class where all you want to do...is dance!!
Artist Bio
Faye Rauw hails from Humboldt, Saskatchewan where she started dancing at the age of four. Over the years, she has built her career as a renowned teacher, adjudicator, choreographer and performer. Lululemon has recognized her as an alumni ambassador as a result of her involvement in the entertainment industry and her positive contributions. Professionally, Faye has had the pleasure of working with the likes of Marlon Wayans, Charo, Ben Vereen, as well as Rob Marshall and Catherine Zeta-Jones in the Oscar & Golden Globe winning movie, "CHICAGO". Faye can be seen as one of the video dancers in U2's "Vertigo" tour 2005. She has worked on such celebrated dance movies as CBC's "Roxana" with Greta Hodgkinson from the National Ballet of Canada and Rex Harrington. Most recently, Faye finished filming the movie, "HAIRSPRAY" in Toronto with John Travolta, Michelle Pfeiffer and Queen Latifa. Faye's acting credits have been seen on the television series "MONK", Walt Disney's "The Sixth Man", the Canadian film "Ham & Cheese" and various other television commercials. Her choreography credits span from stage to stage, be it sports or musical theater. Some of the leagues that Faye's choreography has been seen are AHL, NBA and the CFL. She was also apart of the production team for the Steve Nash Charity Basketball Invitational 2005 held in Toronto. She produced the talent and entertainment for the annual KRG Children's Charity events as well as the annual Mr. & Miss CHIN Pageant. On the musical theater stage, Faye choreographed KING DAVID The Musical at the Winter Gardens Theater in Toronto, BILLY BISHOP GOES TO WAR for Souris Valley Theater Festival and the national stage tour of CANADIAN THUNDER. Faye's choreographic works have also been seen at the Canadian launch for the Brittney Spears fragrance, CURIOUS, Dance Force at Western University and recording artist, Kristine W. With Faye's extensive involvement with the public she has branched her talents and personality into a hosting position on such contracts as the AHL Toronto Roadrunners in-game host, CFL Toronto Argonauts in-game host as well as co-host for the Steve Nash Charity Basketball Invitational and the Mr. & Miss CHIN Pageant.