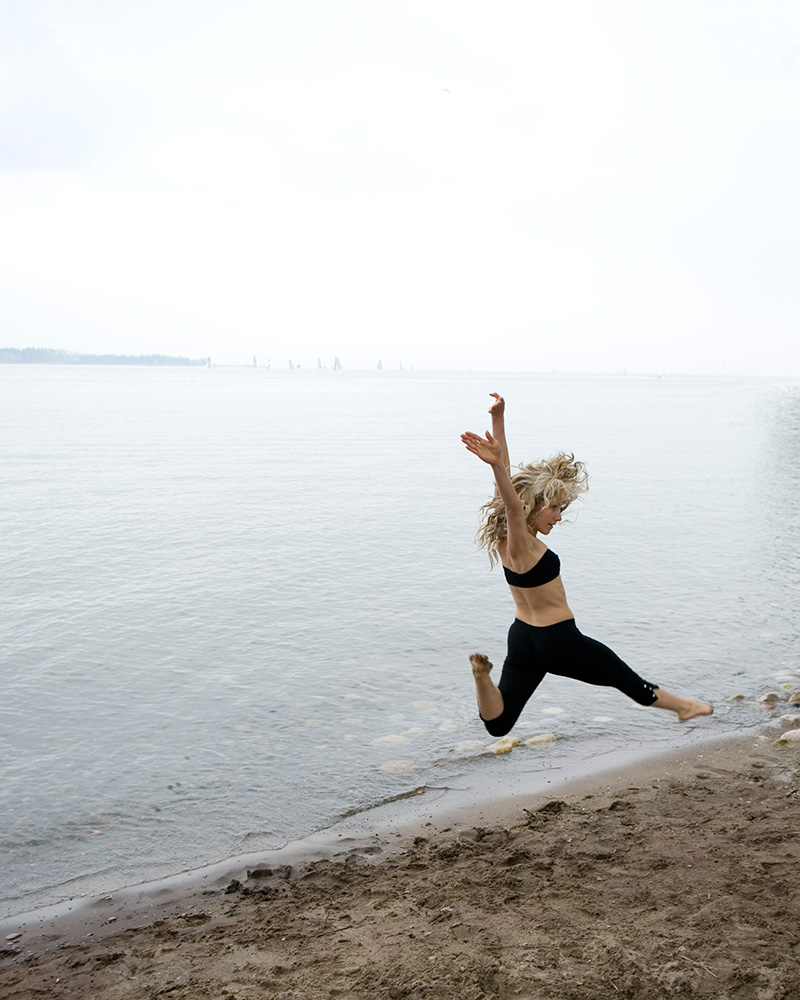 One Animal: Elke Schroeder
Dance Style
Contemporary floorwork and movement training
Workshop Title
One Animal Movement
Workshop Description
Can we move with strength and grace, with mindfulness and efficiency? Can we tune our mind/body connection in order to bring balance and less pain to our physical systems, while still maintaining a virtuosic movement capacity? In this workshop we will work and play with the Fighting Monkey Practice and techniques of low-flying dance. Through these modalities we will discover our habits – both physical and mental. We'll explore a "one animal" approach to training that can be integrated into individual dance practices in order to achieve greater freedom, power and clarity as a mover and interpreter.

*Pants that cover the knees and shirts that cover the shoulders are recommended.
Artist Bio
Elke Schroeder is a Toronto-based Canadian dance artist. Recently returned from Brussels, she graduated from The School of Toronto Dance Theatre in 2005 and has worked with Lucy Rupert /Blue Ceiling Dance, Alias Dance Project, TILT Sound + Motion, Catalyst Dance Company, Lindsay Ritter Dance and with choreographers Jenn Goodwin, Amanda Acorn, Susie Burpee, Kate Nankervis, Andrea Nann, and Daryl C. Tracy (among others).

Elke is known for her explosive performance quality, skills on the floor and edgy choreographies; she moves like, "an almost literal ball of effervescent energy, like a swiftly tilting planet falling out of orbit" (Mooney on Theatre, March 2013). She is also passionate about teaching. A long-time student of the Fighting Monkey Practice, her classes are inspired by the teachings of Jozef Frucek and Linda Kapetanea (RootlessRoot/Fighting Monkey), as well as by her study with Iñaki Azpillaga, Ultima Vez,and David Zambrano. Elke is also a certified yoga instructor teaching a Vinyasa-style movement class.
Artist Email
elkebschroeder@gmail.com