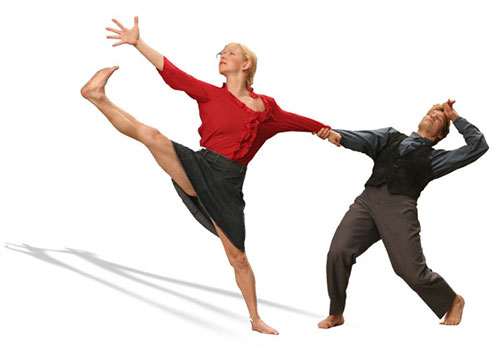 Eddie Kastrau
Dance Style
Modern - Danny Grossman Modern
Workshop Description
In this workshop, Grossman dancer Eddie Kastrau will teach fundamental principals of modern dance using vocabulary and excerpts from Danny Grossman Dance Company repertoire. In the words of dance critic, Max Wyman, Danny Grossman's choreography displays "a well-developed sense of good-natured fun and witty frolic, an angular disjointedness, and an arresting physicality ... There's something of the circus, of folk entertainment, of street movement, in [Grossman's] work - a grassroots innocence that gives a direct, uncomplicated impact and accessibility to his dances." Participants will be given the opportunity to experience this unique physicality and versatility of the repertoire. As training material it is appropriate and beneficial for anyone from introductory dance students to dancers ready to enter the professional world.
Artist Bio
Eddie Kastrau was raised in Hamilton, Ontario where he began acting classes at Theatre Aquarius. Following a string of local musical and theatre performances, Eddie graduated with Honours from the Industrial Electrician program at Mohawk College and began pursuing a career in robotics. It was while working in Toronto that the theatre bug took strong hold again and hasn't let go. Eddie has been a member of the Danny Grossman Dance Company since 1986. He has criss-crossed the continent several times performing in numerous featured roles with the Grossman Company, and has been a creative muse for many of the Company's original roles. Most recently, he collaborated with Mr. Grossman in the creation and performance of an educational étude commissioned by the New York summer school for the arts. When not with the Company, Eddie's dancing skills are sought by many independent choreographers, including David Earle, Nenagh Leigh, Menaka Thakkar, Rina Singha, Bill James, Michelle Silagy and many others. Eddie's computer skills are also in strong demand. He is currently the computer administrator for Toronto Dance Theatre, Dancemakers and Equity Showcase Theatre.