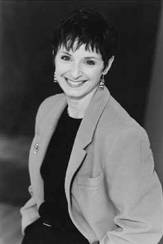 Claire Wootten
Dance Style
Ballet
Workshop Title
An Adventure in Ballet: Creativity and Power Unleashed
Workshop Description
Ever imagined that ballet could be creative, fluid and powerful? Come and experience a ballet workshop where the focus is on accessibility, not impossibility. Those new to ballet, "old pros" and everyone in between will dance side-by-side in a collaborative learning environment. You'll come away from this workshop with a whole new view of what ballet can be!
Artist Bio
Claire Wootten, MA (York) is an Assistant Professor in the Department of Dance. Following completion of studies with the Professional Division at the School of the Royal Winnipeg Ballet, she danced professionally with the Alberta Ballet Company. She is a graduate of the Teacher Training Programme at the National Ballet School and has taught and adjudicated extensively throughout Canada. Claire's credits as an educator include the Canadian Children's Dance Theatre, the Alberta Ballet School, the Etobicoke School for the Arts, Dance Nova Scotia, the British Columbia Festival of the Arts and L'École de danse de Québec. Her research interests have evolved from years of studio-based, student-centred work and include mentoring, dance feminism and radical dance pedagogies. Claire is also a freelance rehearsal director specializing in contemporary dance.