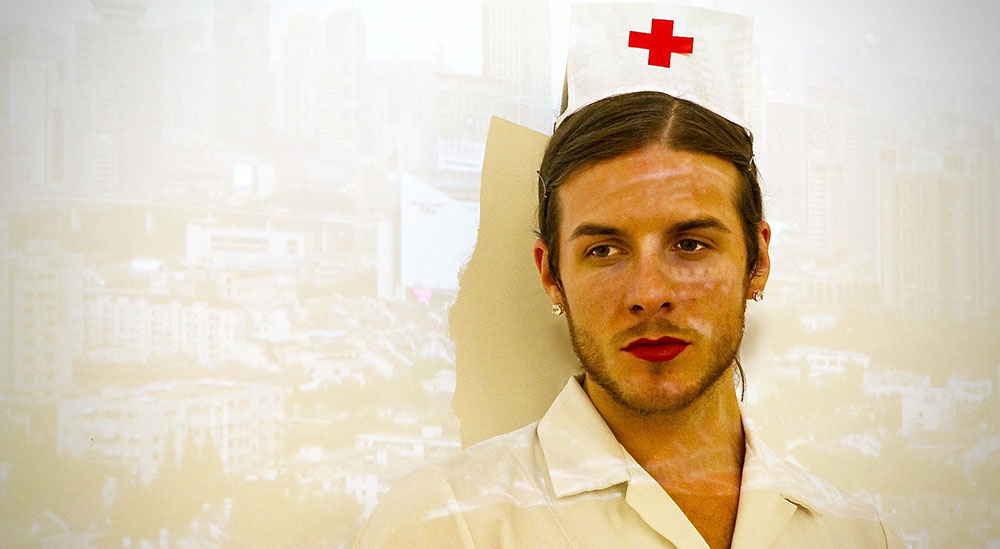 Brian Solomon: Brian Solomon
Dance Style
indigenous contemporary
Workshop Title
the awakened state
Workshop Description
The class aims to turn on all of the body's senses, discovering a state from which the body can move that is 'awakened'. This 'awakened-state' is the place from which our bodies are intended to move.

It's where economy of effort and peak performance are the same.

This state is achieved by first raising our awareness of how our body and its functions have come been colonized in our lifetimes; colonized by the jobs we work, our notions of gender, the concrete we live in and so on.

From this state of consciousness, we will investigate maximizing the body's abilities

. We awaken all our senses in the warm up – paying particular attention to the functions of the senses we don't normally associate with movement. We tap into the body's instinctive awareness of semiotics as one large communicating body. Our bodies are ancient, and we are meant to be in communication with this.

We find shapes in the body through semiotics.

We jump without impact.

We cut like a knife without cracking the handle.

The class progresses to exciting, 'awakened-virtuosic' and boundary-pushing movement phrases that will leave you feeling heavily worked while maintaining a vessel to last you 200 hundred years. We will create a substantial choreography collectively in this way.

Traditional, Pow Wow, Martial Arts, Release, Street Dance and Classical forms are all commonly drawn from within the class.
Artist Bio
Brian Solomon is of Anishnaabe and Irish descent, born in the remote village, Shebahonaning / Killarney, located in northern Ontario, Canada. Three time Dora Mavor Moore Award and Gemini Award nominated, Brian has presented his choreography in Berlin, Ingolstadt, Bamberg, Amsterdam, London and across Canada. Brian is a graduate of the School of Toronto Dance Theatre, and holds a MA in Performance from the Laban Center in London, UK.

He has worked for dozens of creators from across Canada, the US and Europe, and taught for many companies and arts institutions including one of Europe's foremost universities for performance, H.F.S. Ernst Busch (Berlin). In addition to his career as a Choreographer/Dancer he also works as a Visual Artist and Actor. Brian is passionate about helping people relearn about their forgotten bodies, and take back the space those bodies occupy.
Artist Website
electricmoose.ca
Artist Email
solomon_brian@yahoo.ca