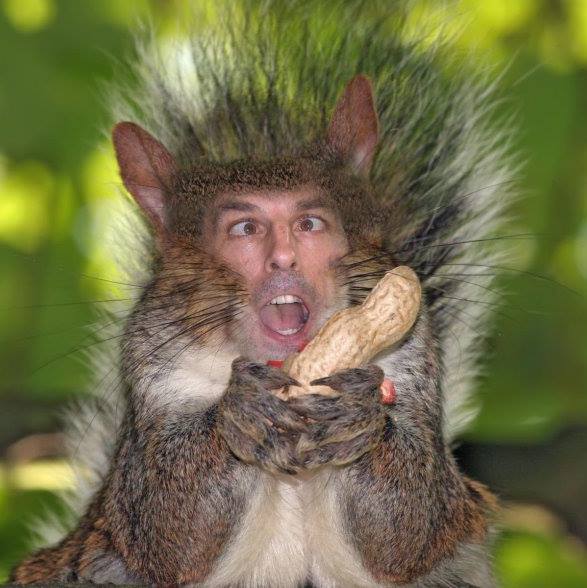 Pulse Team: Blake Martin
Dance Style
Breakdance Fighting
Workshop Title
Graphic Design, Handyman
Workshop Description
I look after the way things look, our corporate branding and such. During the conference I try to solve all of the problems that arise... I mean problems? What problems?
Artist Bio
Dr. Blake Martin is a defence scientist with Defence Research and Development Canada, as well as a professor in York University's Dance Science Diploma program. He holds a PhD in Kinesiology and a Graduate Diploma in Neuroscience, a B.F.A. and M.A. in dance, and a bachelor of education (and half a master's degree in theology that his wife said he may never mention again). Blake's research focus is on how thinking and moving – that is, the brain and the body – interact with and influence one another. Blake has written numerous articles for scientific journals, as well as military reports. The former you don't want to read, and the latter you aren't allowed to read. He has served as the neuroscience advisor and invited reviewer for the textbook Dance motor learning: Principles and practices for teachers and performers¸ as well as for the book Dancing to learn: The brain's cognition, emotion and movement. He is a member of the editorial board for Medical Problems of Performing Artists. Dr. Martin has been an invited keynote at the Dance and the Child International Conference in Taipei (2012), the National Roundtable for Teacher Education in the Arts in Ottawa (2013), and to the University of Toronto Master's of Physiotherapy Graduating Class (2016). He has also been guest speaker at the Ontario Science Centre, the Max Planck Institute, and the Embodied Design Research Lab at University of California, Berkeley. He is a founding board member of the Pulse Ontario Dance Conference.
Artist Website
www.doctorblake.ca