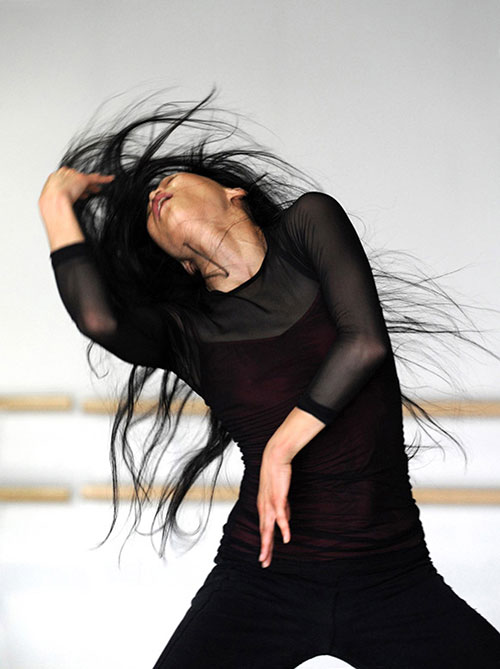 Andrea Nann
Dance Style
Composition
Workshop Description
What Moves You? Exploring Expressive Gesture and Collaborative Practices in Choreographic Creation My artistic practice is collaborative and process driven and involves diving deeply into my own life experiences while working with others to observe, listen, explore, discover, share, move, feel and create together I am inspired to ask myself the question, 'What moves me?' and to elevate this into a shared creative experience. Class begins with group warm up that leads directly into an intensive independent creative process to craft individual expressive gestural phrases. We will then move into partners or small groups to develop collaborative/cooperative creative relationships by sharing and expanding our personal expressive gesture phrases into collaborative movement compositions. During this workshop dancers will be guided through a series of choreographic strategies that accentuate connections and communication through breath, temporal and spatial relationships and peripheral awarenesses. Towards the end of the session each group will have the opportunity to share the work they create. Dancers will be asked to bring a selection of music on an ipod or cd.
Artist Bio
Andrea Nann is a Toronto-based contemporary dance artist and artistic director of Dreamwalker Dance Company. As a choreographer her creative collaborators include author/poet Michael Ondaatje, and poet/musician Gord Downie, among many other distinguished artists.

A graduate of York Univeristy's Department of Fine Arts in 1988, Andrea Nann was a full-time member of the Danny Grossman Dance Company for fifteen years from 1988-2003 where she created, performed and taught major roles from the works of Mr. Grossman and guest choreographers. As an independent dancer Andrea Nann has created and performed over forty-five original roles for a long list of prominent Canadian choreographers and directors. Nann has received three Dora Mavor Moore Award Nominations for Outstanding Performances and in 2011 she and Brendan Wyatt received a DMMA nomination for Outstanding Choreography. Nann is an original cast member of Volcano's multi award winning theatre production Four Horsemen Project and currently appears as a guest artist with Canadian touring companies Peggy Baker Dance Projects, Sarah Chase Dance Projects, Co. Erasga and Tribal Crackling Wind. In 2003, Veronica Tennant O.C. created Shadow Pleasures, an award winning film that features two of Nann's choreographic works: Cato and Alice and Meditation #5 - On Loss and Desire. In May 2005, Shadow Pleasures won a record-breaking seven Golden Sheaf Awards at the prestigious Yorkton Short Film and Video Festival, including an award for Best of the Festival.
Artist Website
www.dreamwalkerdance.com