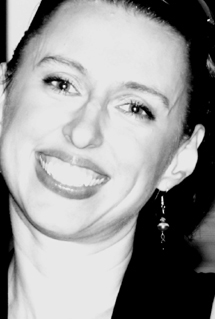 Alex Cilic
Dance Style
Jazz - Luigi
Workshop Description
Developed by the "father of jazz dance", the Luigi Technique is, in every essence, New York City, Broadway style jazz. It has been called, "The dancer's technique" because of how well it can prepare a dancer for success in any dance discipline. Some notable Luigi students include: Bob Fosse, Liza Minelli, John Travolta, Susan Stroman and Alvin Ailey. With legendary jazz music and improvisation at its core, this workshop is accessible to students with a wide variety of artistic backgrounds and will explore the pride and elegance that is classical jazz in its truest form. The class will consist of the Luigi warm-up, floor-barre, traveling, and a classical jazz choreography to finish.
Artist Bio
Alex earned an MA in classical jazz dance technique from York University after completing a BFA (Honours Dance) and a B.Ed. While alternating her time between New York City and Toronto, Alex became a protégé of the jazz master Luigi in New York City and served as a consultant for the show Fosse on Broadway. She is currently a guest performer with Motus O Dance Theatre, she tours Canada and the United States as a master jazz instructor, adjudicator and choreographer, and she teaches full-time in the dance programme at Huron Heights Secondary School in Newmarket Ontario. Alex is presently conducting Doctoral research in the field of dance pedagogy in Ontario Regional Arts Secondary Schools.