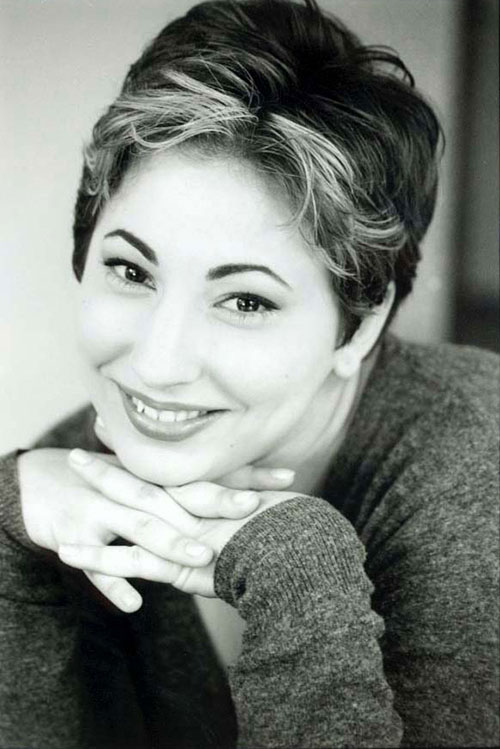 Alana Hock
Dance Style
Swing - Lindy Hop
Workshop Description
Lindy Hop, the original swing dance, originated in Harlem New York, during the late 1920's. Today, Lindy Hop is the most popular styles of swing dance world-wide (it was even featured on "So You Think You Can Dance" last season). This energetic, spirited, dynamic and creative partner dance is truly "the Beesknees"'. Come and learn how to dance like a true hepcat!"
Artist Bio
"Alana Hock is an effervescent larger-than-life young woman with a wicked sense of humour and the patience of a saint." -- National Post

This Ottawa native has studied Jazz, Tap & Swing in New York, Sweden, Mexico and Tokyo with some of the world's finest. Ever in demand, she has taught dance for over 16 years.Career highlights include: choreographing the hit Disney television show -- Jojo's Circus and having the honor of assisting numerous times the 93-year-old "Ambassador of Lindy Hop " - Frankie Manning. Performing, teaching and TV spotlights include: Pulse 2006-2012, Red Cabaret, Timex Watches, Ottawa Swing Dance Society, Toronto Swing Dance Society, University of Toronto, Carleton University, Queen's University, Toronto's Beaches Jazz Fest, Canadian National Exhibition, Harbourfront's Kick Up Your Heels Festival, Bata Shoe Museum, Treehouse TV's This Is Daniel Cook, YTV, CBC, Bravo & City TV. Alana's warmth, support, and hundred-kilowatt smile set her apart. She'll motivate and inspire you to go as high as you dare.
Artist Website
dancewithalana.com