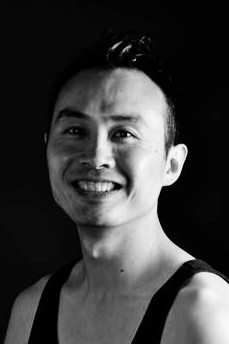 Zihao Li
Une version fran&ccedil:aise est pas encore disponible . Voir l'anglais à la place ?
Workshop Description
Yangge Originated in Northern China, which includes Liaoning, Heilongjiang, and Jilin provinces. It is one of the most popular folk dances in Chinese culture. Because of its informality and easy-to-learn styles, it has been practiced all over China for decades. The workshop is about 1 hour or 1.5 hour long. Students will dance with handkerchiefs and fans. (I will supply the handkerchiefs and fans) Music will be a traditional Chinese folk song and the content of the lyric is about the celebration of the harvest. Students will gain knowledge about Chinese cultural as well as its arts forms through dancing.
Artist Bio
Zihao Li (Michael) was born and educated in Northern China. He has performed with Shenyang Qianjin Dance Company, the top military dance company and the Guang Dong Modern Dance Company, the first modern dance company in China. Over the years, he has performed and taught dance workshops internationally. In mid 90s he taught at the Beijing dance academy and other professional dance companies in China. In year 2000, he obtained a B.F.A. degree from the Hong Kong Academy for Performing Arts. He also received B.Ed and M.A. degrees from York University, Canada. Currently, he teaches dance at the Rosedale Heights School of the Arts. "(Michael Zihao) is a sensational dancer with superb ballet technique." P. Citron, The Globe and Mail