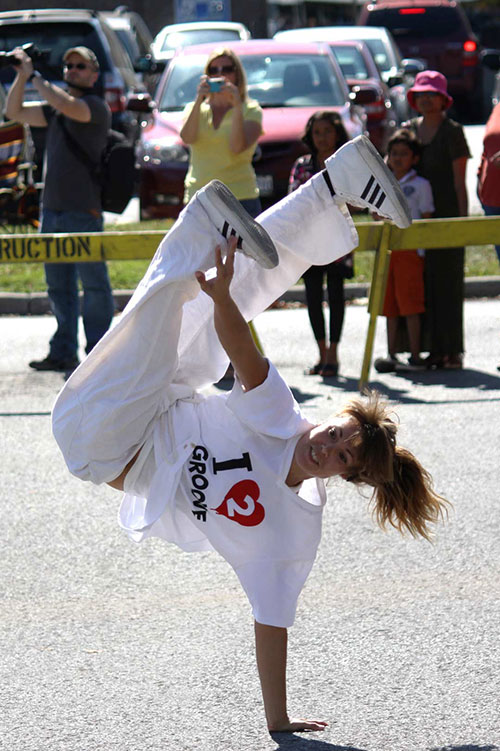 Julia Gutsik
Une version fran&ccedil:aise est pas encore disponible . Voir l'anglais à la place ?
Workshop Description
This workshop offers students the opportunity to learn Hip Hop/Breakdancing in a safe and inclusive environment. This workshop features a variety of music old and new (age/language appropriate). Students will get lost in movement and fun while interacting, building self-esteem and expressing their creative minds! Students will engage in character building activities, as well as movement phrases that incorporate steps found in Hip Hop and Breakdancing.
Artist Bio
Julia Gutsik, OCT, B.Ed., BA, is recognized for her versatility as a dancer, distinct flavor and high energy as a performer and teacher. Julia is the founder, and artistic director of Luv2Groove, a company that delivers a high level of educational dance workshops to school boards across Ottawa and the surrounding areas. She has over 20 years of dance training and holds a BA in dance and a B.Ed. She has performed professionally, taught all over the world including Canada's Arctic with Blueprintforlife, and is an occasional elementary teacher with the Ottawa-Carleton District School Board. Currently, Julia is completing her Master's in Education at the University of Ottawa where she is hoping to submerge herself even more into the methods of teaching, learning and evaluation.